Posts Tagged 'Trent Franks'
Thursday, July 19th, 2012
Inspired by the five Republicans who asked for Hillary Clinton aide Huma Abedin to be investigated. They are Michele Bachmann, Trent Franks, Louie Gomert, Tom Rooney, and Lynn Westmoreland. May their names live forever in infamy, known henceforth to all as the "Fanatical Five."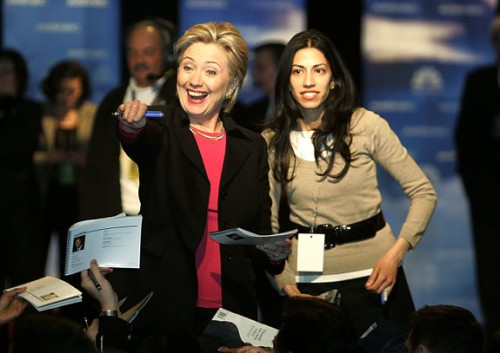 It's sad that McCain is the maverick, the outlier,
Holding himself to a standard that's higher.
Why has it become common to practice bigotry and deception?
Why isn't McCain the rule and the Fanatical Five the exception?
Since McCain broke the silence, a few Republicans have spoken,
But alas, it's not more than a token.
Please, speak out all in loud condemnation.
Prove that the Fanatical Five is an aberration.
***
For the Fanatical Five, attacking Abedin is a triple-win: she's Muslim, she's associated with a Clinton (the second-most vilified Democratic name), and she works for the Obama Administration. That makes this kind of attack politically and financially very attractive (Bachmann will I'm sure soon start fundraising on how she's the real victim here), but as Americans, we must not allow it to be politically costless.
Don't like the "Fanatical Five"? How about the Furious Five? Or, leave a comment to suggest your own idea below. And let's use the hashtag #FanaticalFive on Twitter to get everyone referring to them like this.
Sphere: Related Content
Tags: Government workers, hatred, Hillary Clinton, Huma Abedin, John McCain, Louie Gomert, Lynn Westmoreland, Michele Bachmann, Muslims, Religion, Republicans, Terrorism, Tom Rooney, Trent Franks
Posted in Religion, Republicans, What ails us | No Comments »
---