January 11th, 2012
Inspired by Mitt Romney's suggestion that income inequality is an issue best not discussed publicly.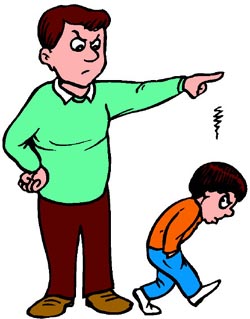 "Are there no fair questions about the distribution of wealth without it being seen as envy, though?" – Matt Lauer
"You know I think it's fine to talk about those things in quiet rooms in discussions about tax policy and the like. But the president has made this part of his campaign rally. Everywhere he goes we hear him talking about millionaires and billionaires and executives and Wall Street. It's a very envy-oriented, attack-oriented approach." — Mitt
Mitt says income inequality should only be discussed in a quiet room,
Which even the remote possibility of fairness would doom.
It makes sense to keep quiet about things you don't want people to think about,
Especially things it's politically damaging for them to make a stink about.
But telling the 99% to go to their quiet room is absurd–
After all, we're not children to be seen and not heard.
***
Here's Mitt 1/10/12 on the Today Show.

Sphere: Related Content
Tags: 2012 election, Bain, Capitalism, Elections, Income inequality, Mitt Romney, Occupy Wall Street, Republicans, Wall Street
Posted in Economy, Freedoms, Republicans, What ails us | 2 Comments »
Get Music, Movies, and More With SuperPass - 14 Day Free Trial
Stream 7 million songs and download MP3s with free Napster trial

Comments
2 Responses to "Go to Your Quiet Room! (The 99% Should Be Seen and Not Heard)"
Newsericks » Blog Archive » More Voices? Says:
August 3rd, 2012 at 11:55 am

[…] But money talks in quiet rooms. […]

Newsericks » Blog Archive » Can You Dig It? Says:
October 1st, 2012 at 11:40 am

[…] And is one of those things best in quiet rooms discussed. […]
Leave a Reply
---