October 9th, 2014
Inspired by G.O.P. Finds a Campaign Theme: 'Be Very Afraid' (NYTimes.com 10/09/14).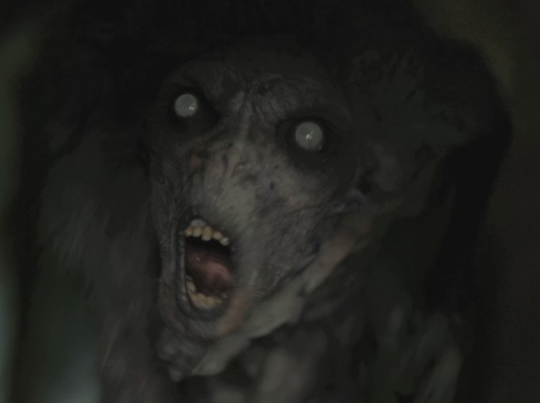 "Evil forces around the world want to harm Americans every day. Their entry into our country? Through Arizona's backyard, yet Ann Kirkpatrick consistently votes with her party against protecting Arizona." – GOP campaign commercial revealing the starting news that Rep. Kirkpatrick is against protecting her home state
"With his single-issue campaign, Mark Udall doesn't want to talk about other issues, like our national security. So with America's national security threatened, warnings of Islamic extremists, ISIL, plotting imminent attacks, but what does Mark Udall say? 'I said last week that ISIL does not present an imminent threat to this nation, and it doesn't.' Really?" – attack ad against Senator Mark Udall in Colorado, super-imposed over a montage of ISIS footage
"Terrorist threats are growing. Are we secure? Are we protected? Keeping us safe and secure is Congress' job. Kyrsten Sinema hasn't done her job… She's allowed her liberal agenda to get in the way of our safety." – Arizona Republican Wendy Rogers attack ad against Rep. Kyrsten Sinema; disgustingly, the ad included video of the beheading of American hostage James Foley by ISIS
"Gee, I hope there's a big terrorist attack.
Then we'd definitely get the Senate back.
And if we're lucky, Ebola will spread,
And a few more Americans will end up dead."
Repubs want things to be bad,
And voters to be afraid, and mad.
They want to see Ebola spreading,
And another American's beheading.
They say they want Americans protected,
But they really just want us killed, and infected.
They want to turn everything into life-or-death drama,
And they want us to be afraid, and blame Obama.
They want to reinforce the trope that Dems are weak
And that your chances to survive are none to bleak.
They say America needs them in this dangerous hour,
But all Republicans really want is power.
***
Here's Jon Stewart's 10/02/14 "A Million Ways to Die in the US"  report.
Here's Stephen Colbert's 10/06/14 report about right-wing fear-mongering on Ebola.
Here are several sample GOP fear-mongering commercials.

Here's 9NEWS's truth test on the Republican National Senatorial Committee's anti-Udall ad shown above.

Sphere: Related Content
Tags: 2014 election, Ebola, Elections, Fear, ISIS, Jon Stewart, Obamahate, Republicans, Stephen Colbert, Terrorism
Posted in Republicans, What ails us | No Comments »
Get Music, Movies, and More With SuperPass - 14 Day Free Trial
Stream 7 million songs and download MP3s with free Napster trial

Comments
Leave a Reply
---