October 30th, 2009
nspired by Lincoln Mitchell: Is Anybody Still Surprised by Joe Lieberman? (Huffington Post 10/28/09) and the MSNBC report on Joe Lieberman's statement that he'll filibuster any bill with a public option, and campaign for some Republican candidates in the 2010 midterms. Be sure to sign the petitions below.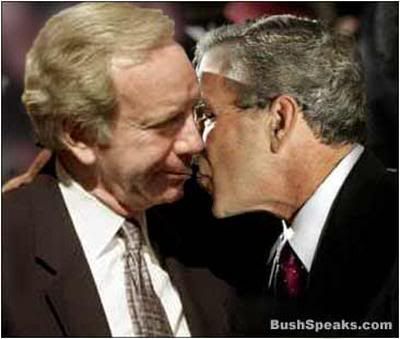 Joe, Joe,
Say it isn't so.
I used to like you.
Now, I just want to strike you.
Not to spoil your fun,
But didn't you used to like the public option?
Was there something that I missed?
It's no wonder Democrats are pissed.
(I knew something was amiss
When you betrayed us with that kiss.)
I remember when you used to be a Democrat.
You were our Vice Presidential candidate.
But since you the Democratic Party quit,
I wouldn't even consider you a moderate.
Senator Joe Lieberman,
In German your name's spelled "Liebermann."
That means "lovable guy"–
How you got that name I don't know why.
Just remember,
When it's time for the next election
We won't forget
Your defection.
Sphere: Related Content
Tags: Healthcare, Lieberman, Petitions, public option
Posted in Healthcare | 1 Comment »
Get Music, Movies, and More With SuperPass - 14 Day Free Trial
Stream 7 million songs and download MP3s with free Napster trial

Comments
One Response to "E Tu Lieberman?"
Newsericks » Blog Archive » Medicare Buy In Sell Out Says:
December 16th, 2009 at 3:20 pm

[…] follow-up to our earlier post about Mr. Lieberman, inspired by Lieberman riles many with role in health debate: Liberals air new […]
Leave a Reply
---