January 18th, 2014
Inspired by the accusation made this morning on Up With Steve by Hoboken Mayor Dawn Zimmer that Chris Christie's crew threatened her with a reduction in Sandy aid if she didn't greenlight a development project spearheaded by a Christie crony.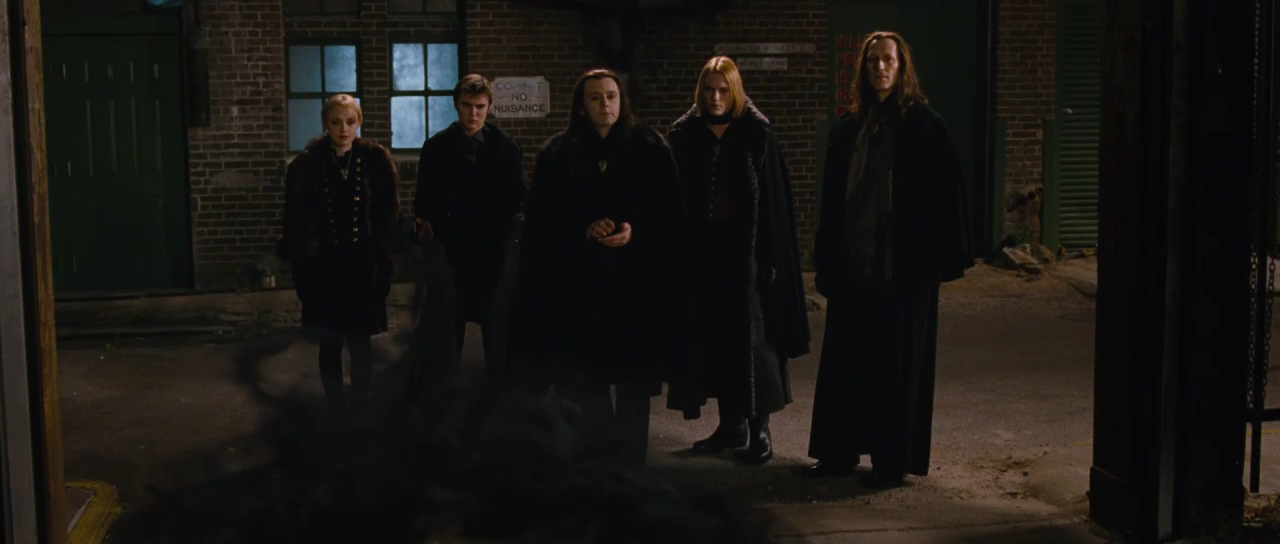 "Over? Goodness no … They have something I want." – another bullying leader
It's always bad for politicians when scandals come out part by part.
(As a crisis management approach, it's not too smart.)
Dawn's accusations ring pretty true,
So it looks like there will be a Part 2.
Congratulations, Steve, for breaking Dawn.
Sorry, Governor, but it's looking more and more like 2016 is gone.
***
Here's Dawn Zimmer 1/18/14 on Up With Steve, breaking the story.
Here's the final scene from the movie that inspired our title. Will the bullying leader force the good guys to give him what he wants, or will he just destroy them? Who will prevail? I guess we'll have to wait until Part 2 to find out.
Sphere: Related Content
Tags: Bridgegate, Chris Christie, Clever titles, Corruption, Dawn Zimmer, Hoboken, Movies, NJ, Republicans, Scandals, Steve Kornacki
Posted in Republicans | 2 Comments »
Get Music, Movies, and More With SuperPass - 14 Day Free Trial
Stream 7 million songs and download MP3s with free Napster trial

Comments
2 Responses to "Breaking Dawn, Part 1 (or: "They Have Something I Want")"
Newsericks » Blog Archive » Breaking Dawn, Part 2 Says:
January 31st, 2014 at 4:25 pm

[…] follow-up to Breaking Dawn, Part 1 (naturally), inspired by new revelations about Hoboken Mayor Dawn Zimmer's claim that Chris […]

Newsericks » Blog Archive » He's Stronger than the Storm Says:
January 31st, 2014 at 4:29 pm

[…] follow-up to continuing revelations about Hoboken Mayor Dawn Zimmer's claim that Chris Christie's crew threatened her […]
Leave a Reply
---