February 4th, 2013
A personal plea to President Obama.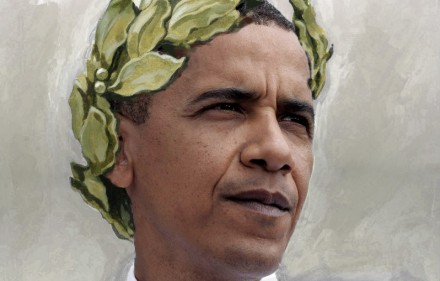 "The Wall Street Journal reports today that Democrats in the Senate are working on a bill that includes most of the President's proposals, and it is aimed at hitting the Senate floor for a full vote next month in March." — Rachel Maddow
Dear Mr. President:
As the fight over gun measures comes to a head,
There will be even more people who want you dead.
Rhetoric from the NRA will further stir the pot,
Claiming things are true that are not.
The Secret Service will, God-willing
Protect your from those who want to "start killing."
I'm not saying you should back down,
Just take extra precautions when you're out of town.
So please, Mr. President, be extra careful,
And I (and others) will be extra prayerful.
Until the extremist anger subsides,
Please, Mr. President: beware March's Ides.
***
Here's Rachel's 2/04/13 report (her quote is at the 2"30 mark).
Visit NBCNews.com for breaking news, world news, and news about the economy
Sphere: Related Content
Tags: Assassination, Books, guns, Incitement, NRA, Obama, Obamahate, Rachel Maddow, Shakespeare, Violence
Posted in What ails us | No Comments »
Get Music, Movies, and More With SuperPass - 14 Day Free Trial
Stream 7 million songs and download MP3s with free Napster trial

Comments
Leave a Reply
---