July 26th, 2012
 A follow-up to In Shambles, inspired by Oh, Mitt: those Romney gaffes in full (The Guardian 7/26/12) and RomneyShambles: Mitts UK Trip Overshadowed by Olympic Gaffe (Huffington Post7/26/12).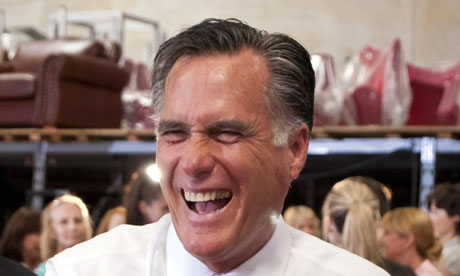 "I just assumed you'd all like me because you're white and have bad teeth." – Mitt Romney to a group of British reporters in London?
Sorry Mitt, but people don't to you their support automatically bequeath
Just because they're white and have bad teeth.
***
I apologize in advance to any Brits who take offense to the suggestion that you have bad teeth: that's Mitt Romney talking (apparently), not me (I personally have the greatest respect for the National Health Service, and wish ours was more like it). And to my Tea Party readers: I'm by no means suggesting that you're a bunch of dentally-challenged racist inbreeds…though I do think it's quite possible Mitt Romney secretly thinks you are, based on his carefully-targeted pandering techniques.
Sphere: Related Content
Tags: 2012 election, Elections, Gaffes, London Olympics, Mitt Romney, Mitt's gaffes, Olympics, Racism, RomneyShambles, Stupidity, Teabaggers, UK
Posted in National Security, Republicans | No Comments »
Get Music, Movies, and More With SuperPass - 14 Day Free Trial
Stream 7 million songs and download MP3s with free Napster trial

Comments
Leave a Reply
---